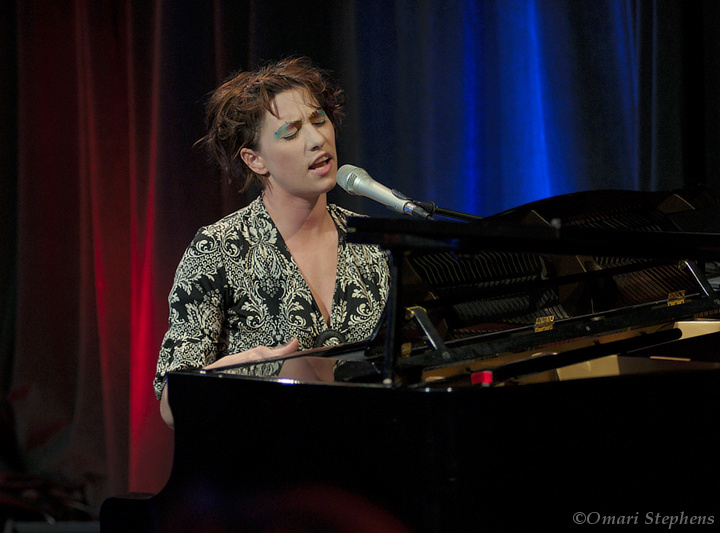 A few weeks back, Amanda Palmer came to Google to play a bit.  Unfortunately, I was only able to catch the first two songs, but the second song was a cover of "Tainted Love," which made me happy.  I'll have a longer and more timely post soon; possibly tomorrow, but this will be quick.

I really like how you can see the reflection of the inside of the piano in this one.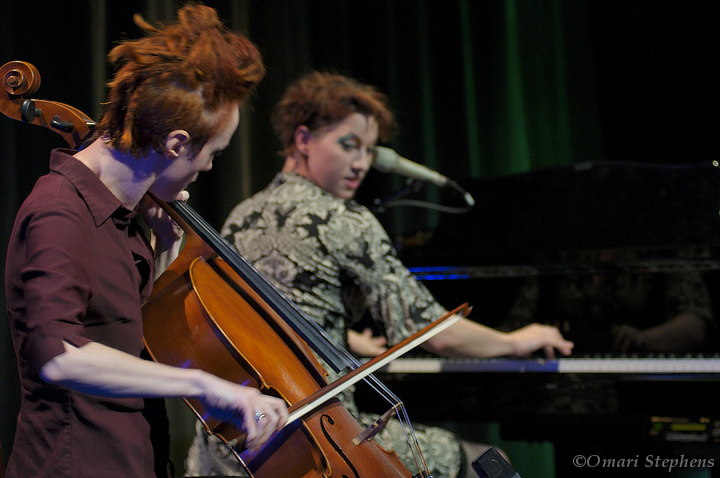 It was fun watching AFP and her cellist, Zoe Keating, synchronize for the the strong beats in "Tainted Love;" it looked like Keating moved her bow slightly beforehand and AFP went off of that.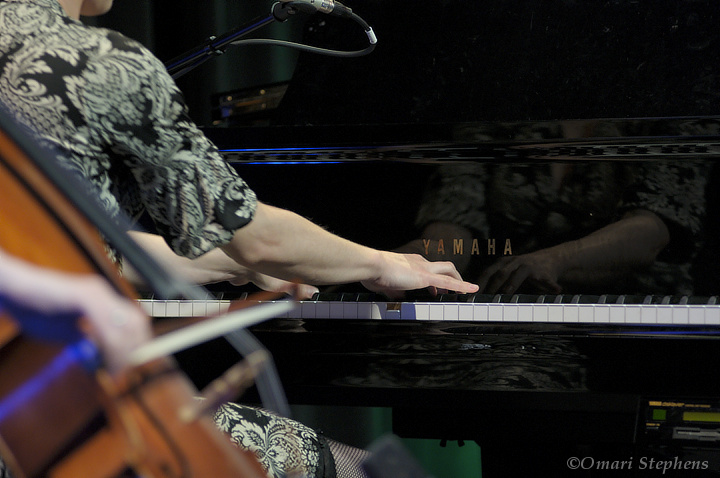 "Ooh, shiny" — As you might have noticed, I like reflections, and I think this turned out well.  I especially like the nice curve of the microphone cord at the top of the frame.  (And if anyone from The Tech is watching, yes, that was a bouncy-bouncy.)

After I left, AFP and other folks present (including some audience members) went on to record a music video for "I Google You," a song originally written by Neil Gaiman.  To close, a short verse from the song:
"And I'm pleased your name is practically unique
it's only you and
a would-be PhD in Chesapeake"