Howdy, folks!
I'm Omari, and this is (the online version of) my show.

Music
I've loved music for as long as I can remember.  And having grown up hearing classical, jazz, and swing in cartoons; MJ and Luther Vandross in Dad's car; The Cardigans and Biggie on the radio; and Lyle Lovett on the way to track meets; I've come to embrace a pretty eclectic variety of music.  It would be an understatement to say that music is important to me.  But rather, my relationship with music is a fundamental characteristic of who I am.

Photography
I started practicing photojournalism seven years ago, and have since come to specialize in concert photography.  I began as a photographer for the MIT student newspaper, The Tech, and had spent two years as a photo editor by the time I left.  During my last two years at MIT, the Concerts Office hired me to document all of the musical performance groups, and I've kept shooting concerts ever since.

Music at Google
We are extremely fortunate to have live musical performances at this place we call work.  And as might be expected, I've taken my cameras to more than a couple (around 30 at last count).  Even so, as a documentarist, I've sometimes found myself frustrated by the brevity of Google's institutional memory.  This exhibition grew from a desire to help Google remember an aspect of our culture which I care deeply about, and that will certainly stay with me.

As consummate musician Leonard Bernstein once wrote, "Life without music is unthinkable.  Music without life is academic.  That is why my contact with music is a total embrace."
Music at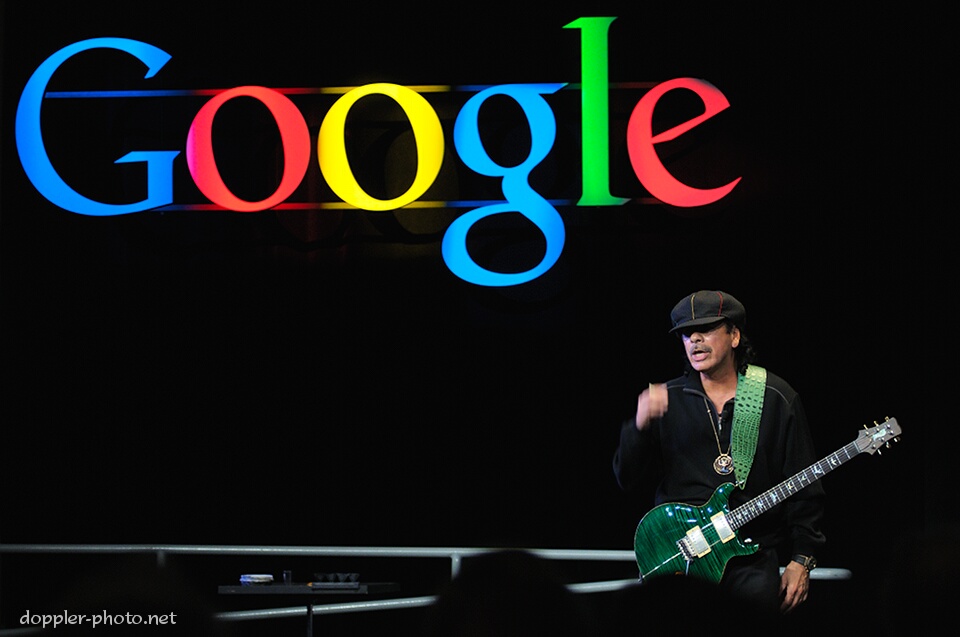 Carlos Santana faces the audience after playing the final notes of a concert in Charlie's.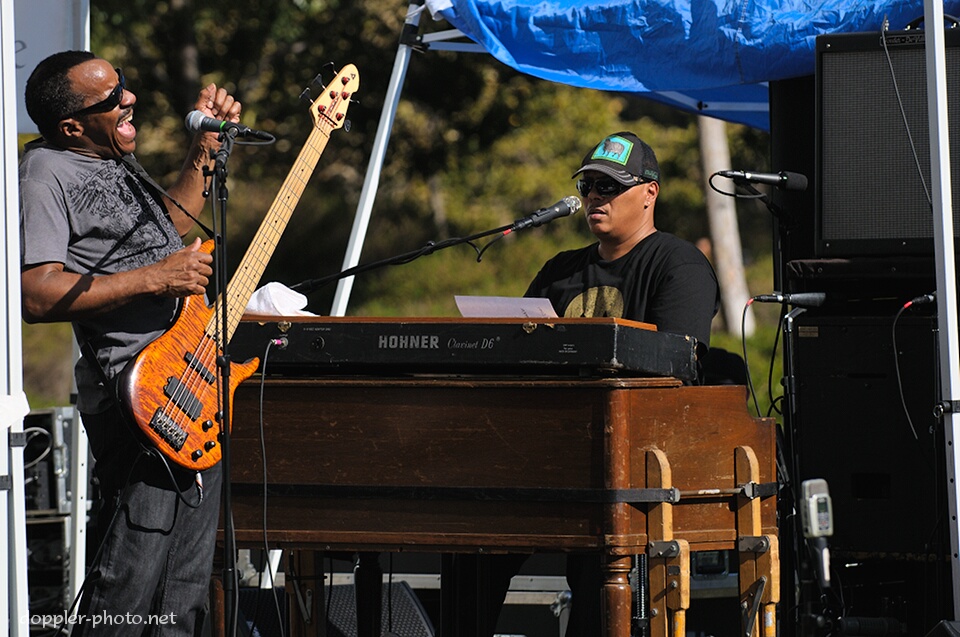 Bass guitarist Tony Hall lets a note ring during a solo as he and Ivan Neville play with the rest of Dumpstaphunk.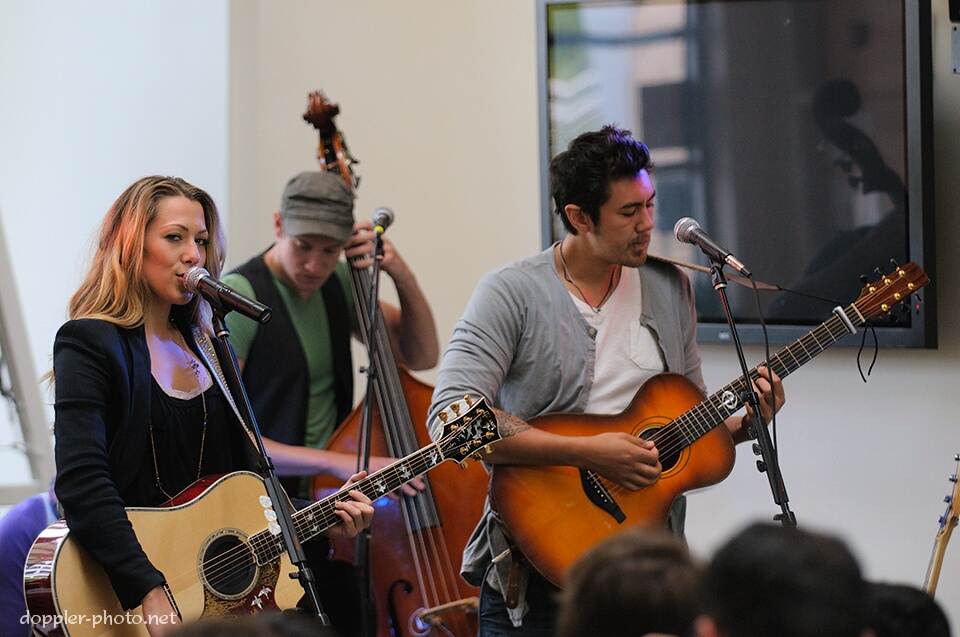 Colbie Caillat glances at the camera as she and her band play a concert at the San Bruno YouTube office.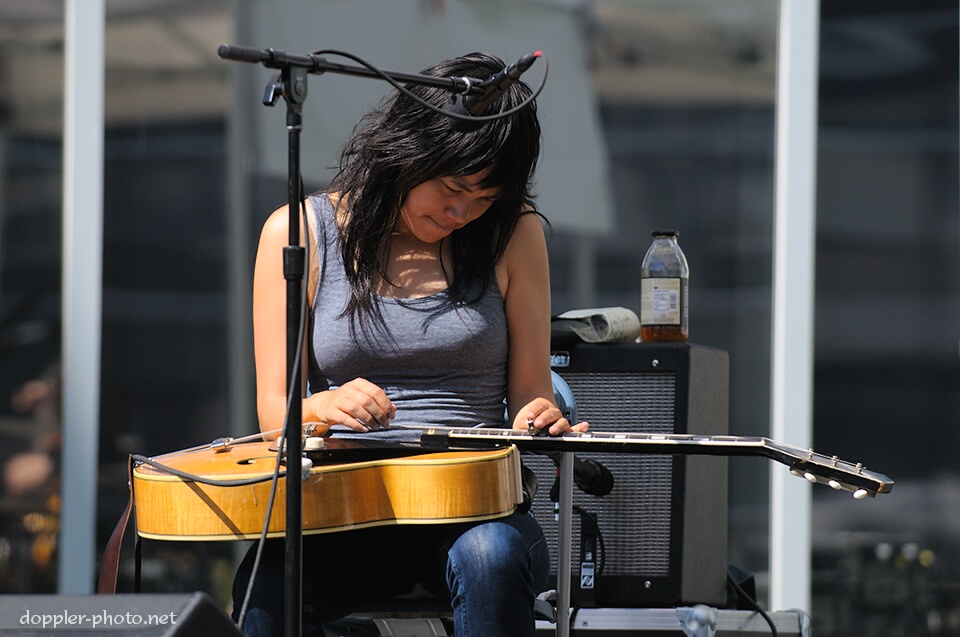 Thao Nguyen of Thao & Mirah plays the slide guitar for "Squareneck," a song from their self-titled album.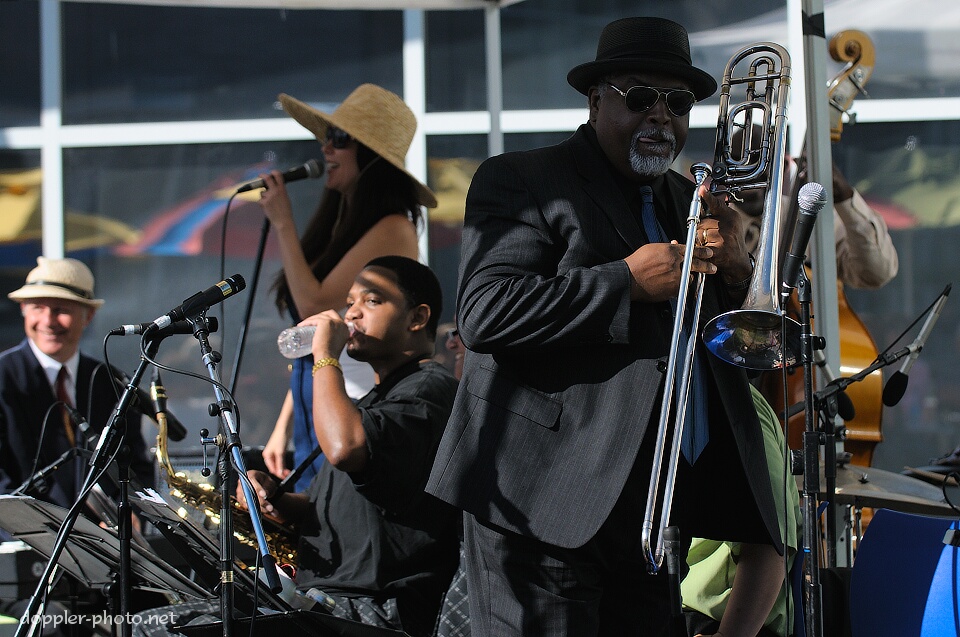 Danny Armstrong pauses a moment before playing an extended trombone solo during the performance by Lavay Smith & Her Red Hot Skillet Lickers.
"Music is meant to be shared with others,
 whether you know them or not."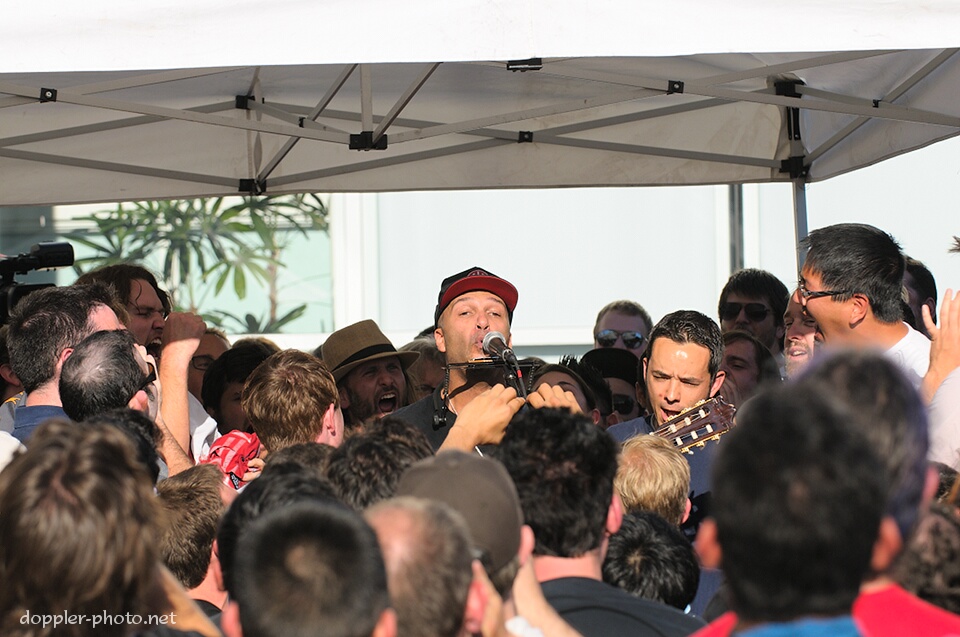 The Nightwatchman (Tom Morello) leads the audience in singing his song "World Wide Rebel Songs," which he wrote in honor of a selfless group of Korean guitar-makers.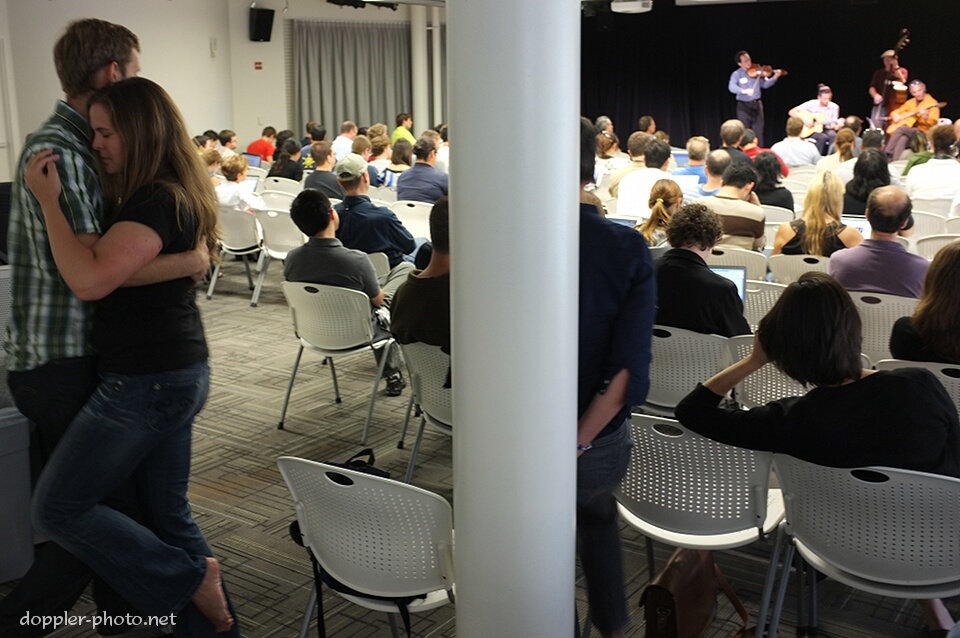 Jelena Jovanovic and Leon Barrett dance during the gypsy jazz performance of Le Jazz Hot, a quartet modeled after Django Reinhardt's band from the 30's and 40's.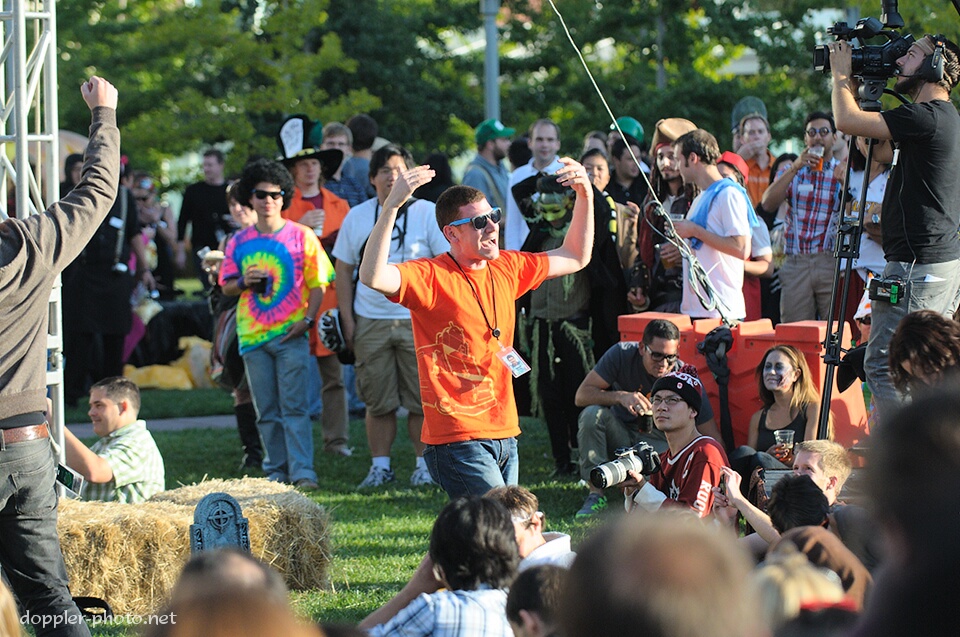 Googler Jason Shafton gets the crowd on their feet during the CAKE performance at Googleween, Google's annual Halloween celebration.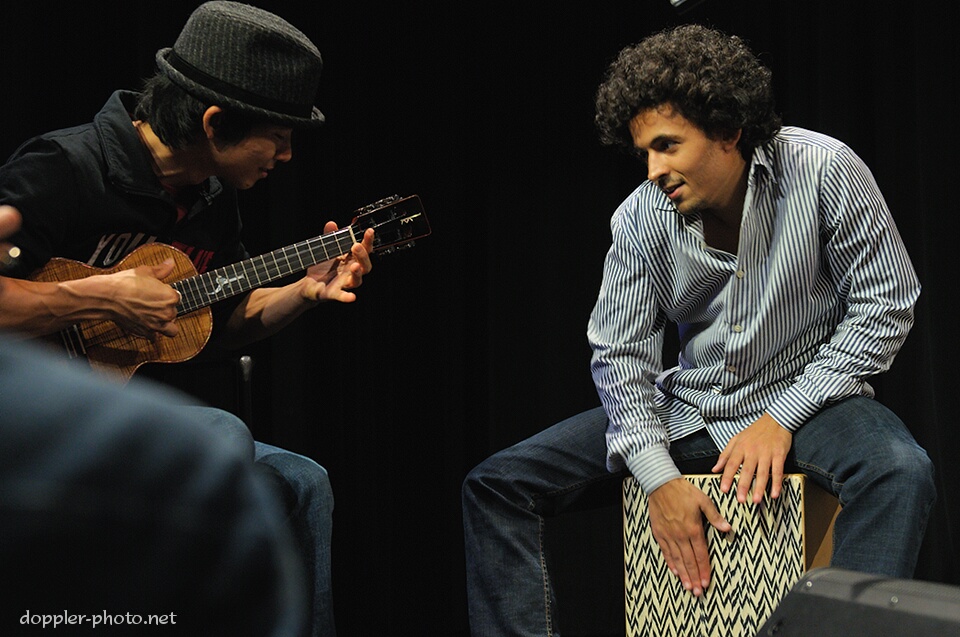 An audience member who brought a cajón jams with Jake Shimabukuro after a concert.
"Our format forces musicians to provide a different
 experience than in traditional concerts." —Cliff Redeker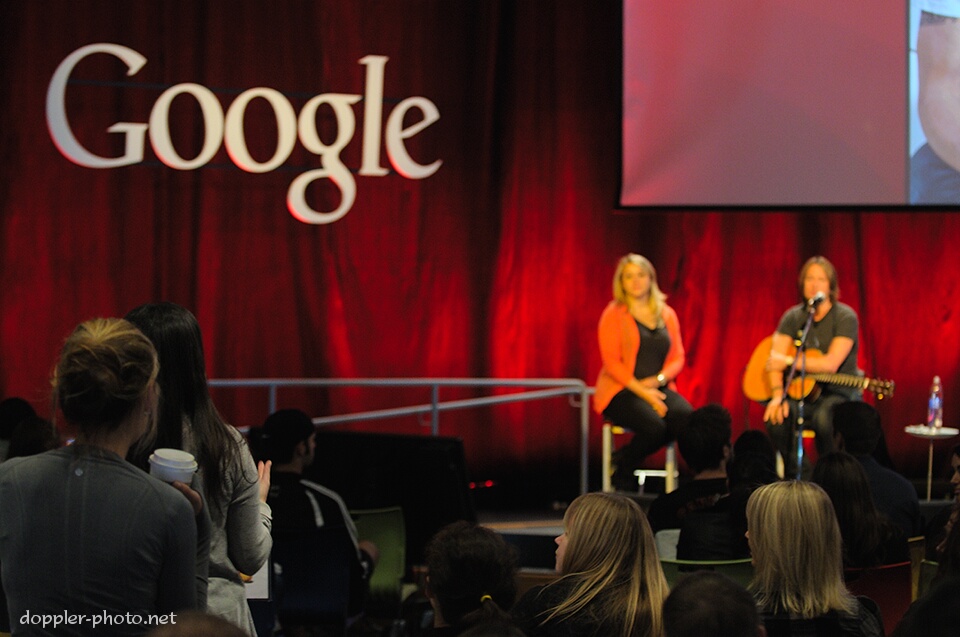 Country singer Keith Urban (far right) fields live questions from the audience during a concert. The live questions were interspersed with those from the onstage interviewer.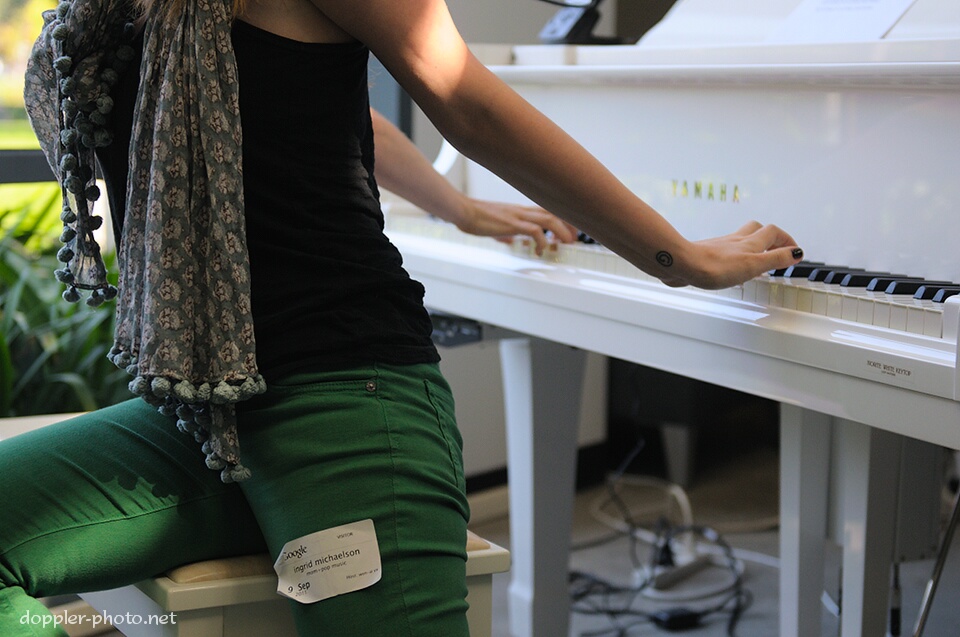 After an unintentional challenge by the photographer, singer-songwriter Ingrid Michaelson plays the piano behind her back after a performance.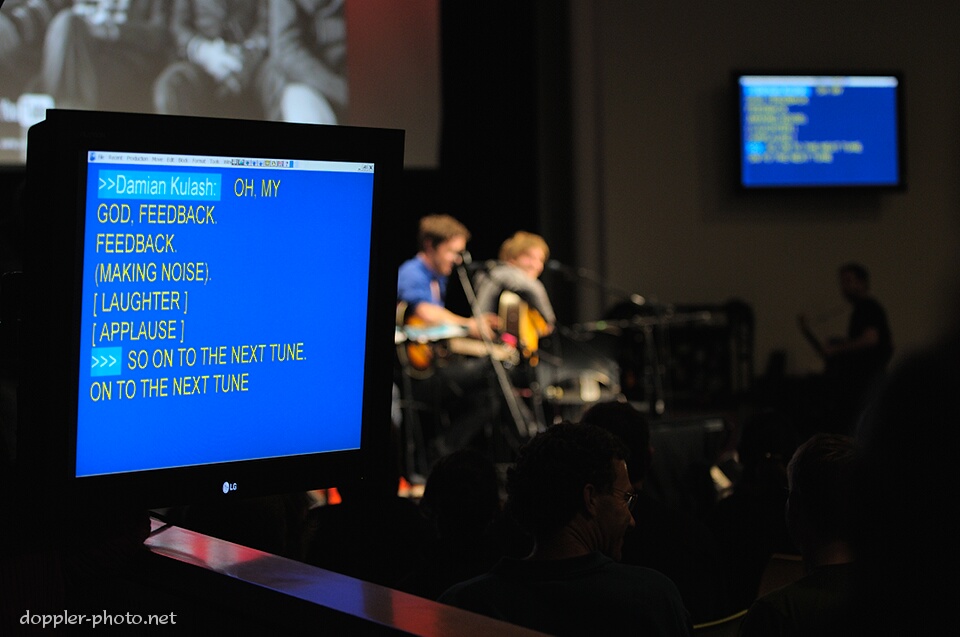 OK Go frontman Damian Kulash playfully echoes the live transcriptions of his own speech after noticing one of the transcription monitors.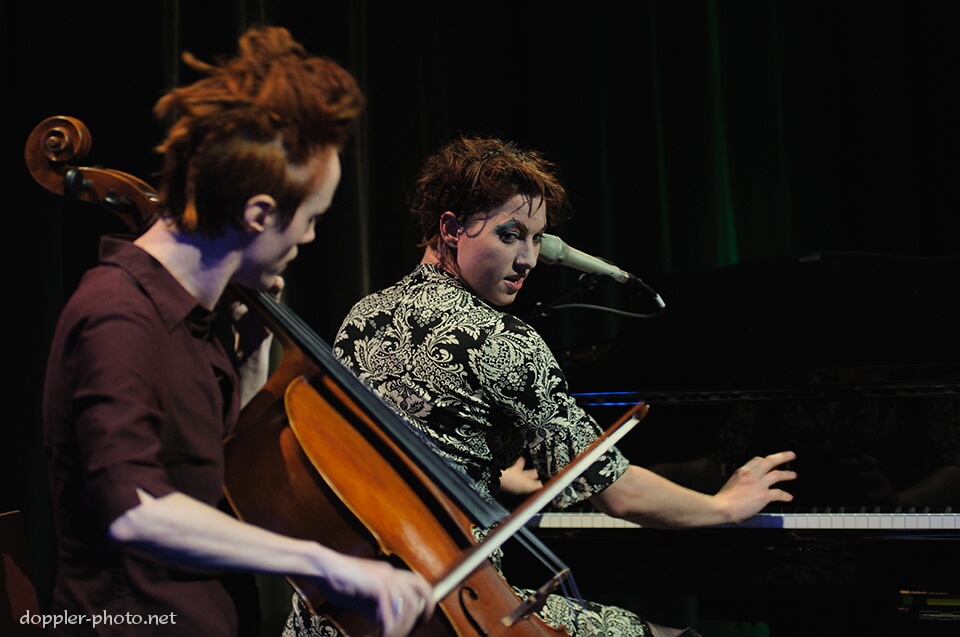 Amanda Palmer (right) glances at cellist Zoë Keating as the two perform "I Google You," a song originally written by Palmer's husband, author Neil Gaiman.
"I really like it when I go to a concert and feel like I
 learned something about the performer." —Tina Wright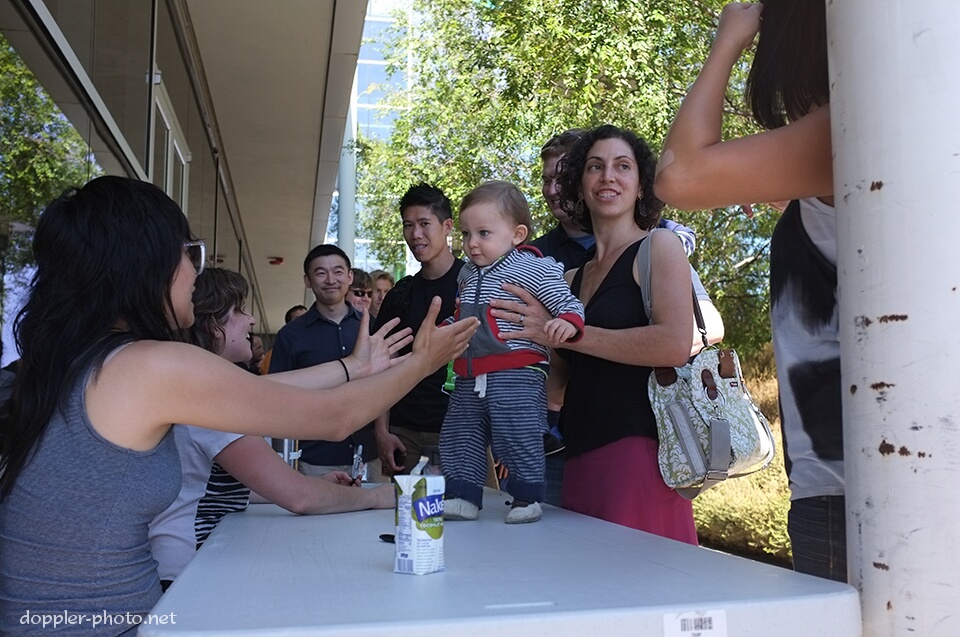 Thao Nguyen of Thao & Mirah outstretches her arms toward a toddler as she and Mirah talk and sign autographs after their show.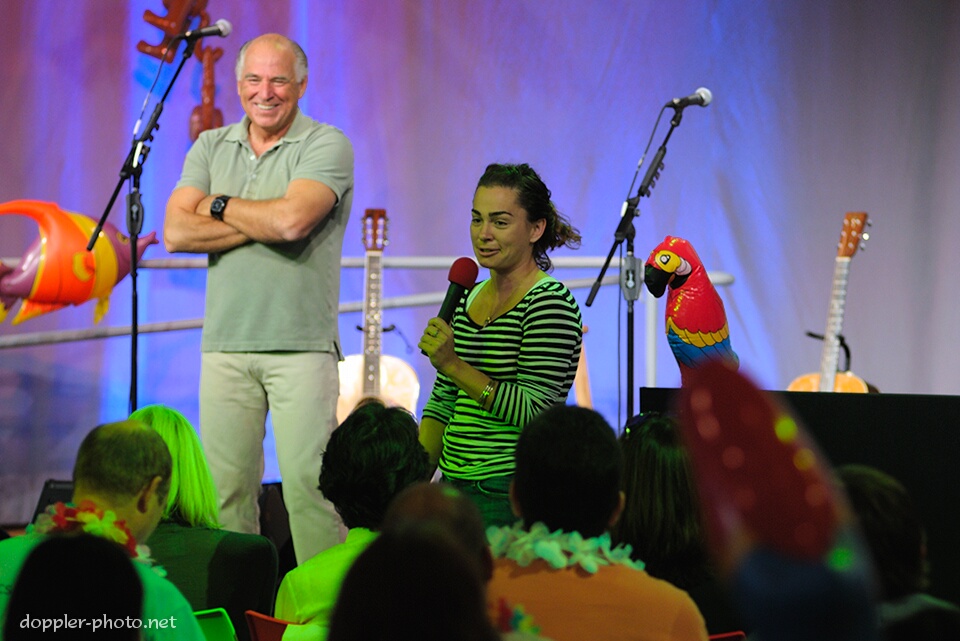 Jimmy Buffett reacts as his daughter, Savannah Jane Buffett, recounts what life was like with a traveling dad.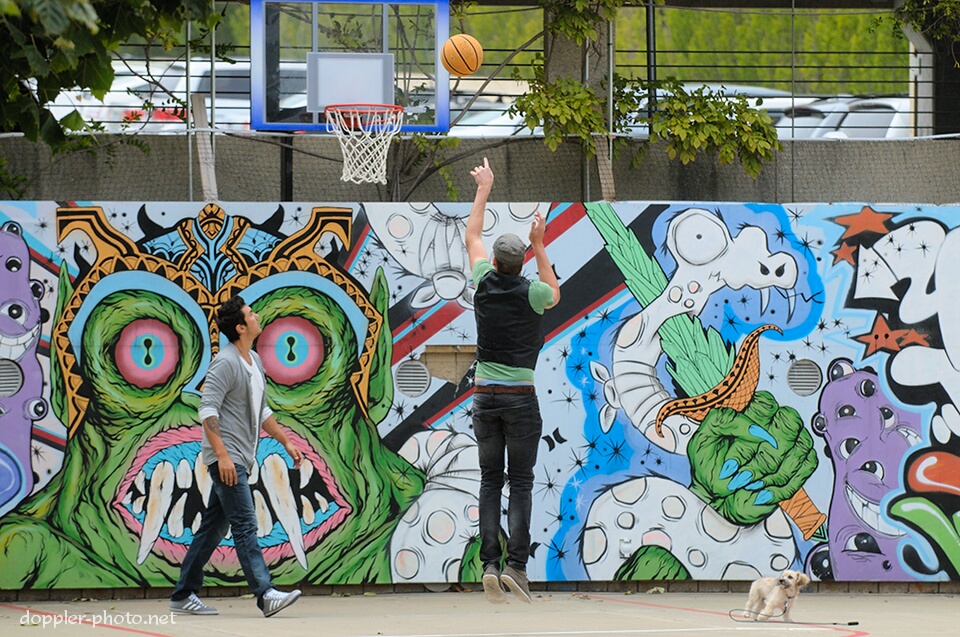 Bassist Joshua Nyback takes a shot as he and guitarist Justin Young shoot some hoops after performing with Colbie Caillat at the YouTube office.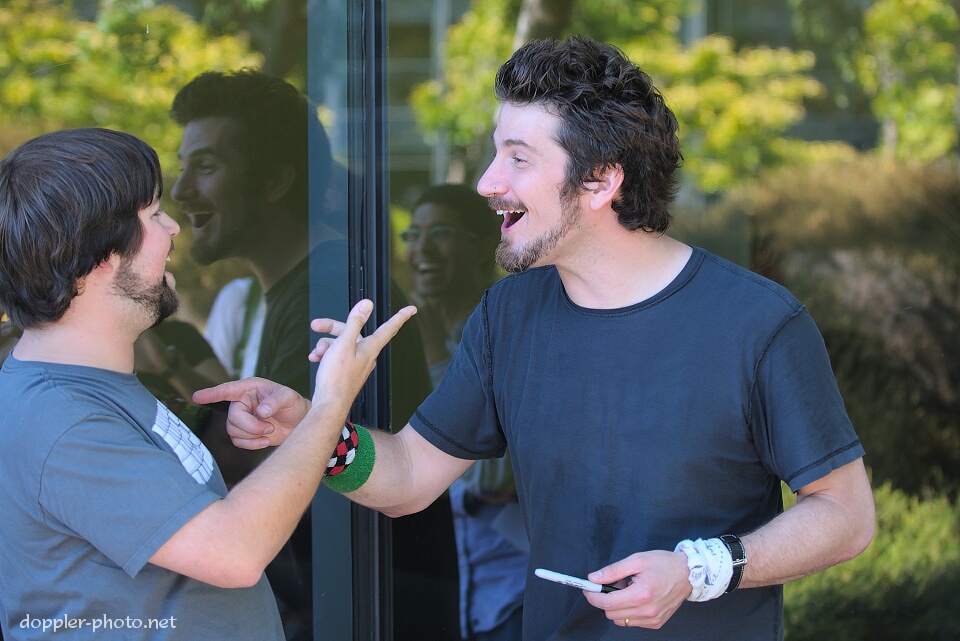 Matt Nathanson has a moment of realization after an audience-member explained the pun on his "Astronauts drink at the space bar" t-shirt.