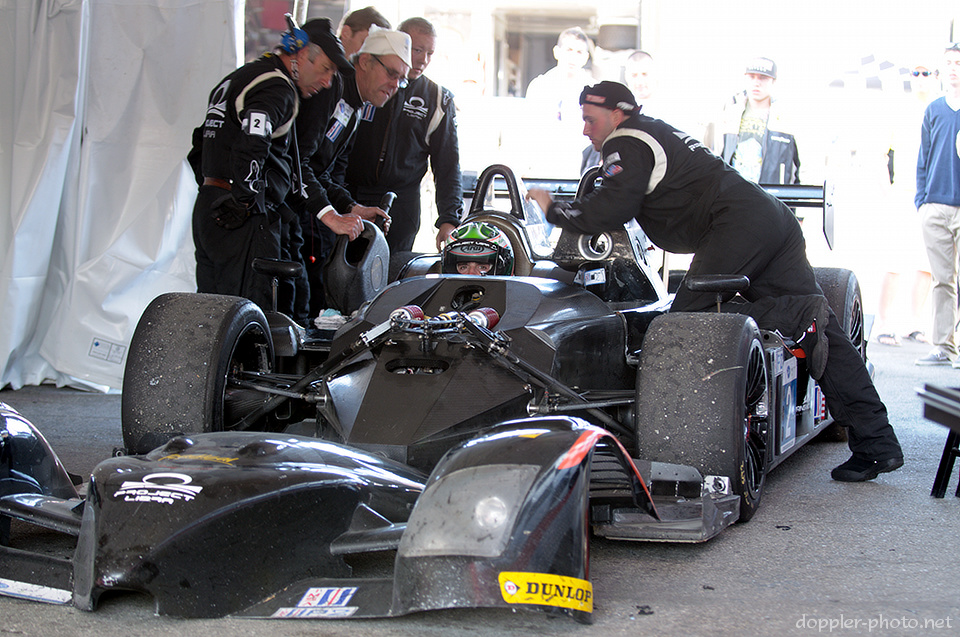 Yesterday, I shot my first professional car race, when the American Le Mans Series (ALMS) visited the Laguna Seca racetrack for a 6-hour endurance race.  After having spent untold hours of my life watching the races on TV, it was a fantastic experience to be there in person, watching the cars fly past and seeing the drivers make impossibly close passes (some of the passes were actually impossible :o).  Also, the sound… oh, man…

Above, driver Duarte Felix da Costa of the Project Libra team sits in the car as his team tries to diagnose and fix whatever issue(s) brought them into the paddock.  The team brought an LMP2-class Radical SR10 to Laguna Seca for what would be their first race of the 2012 ALMS season.

Oh, and click here for the big version.