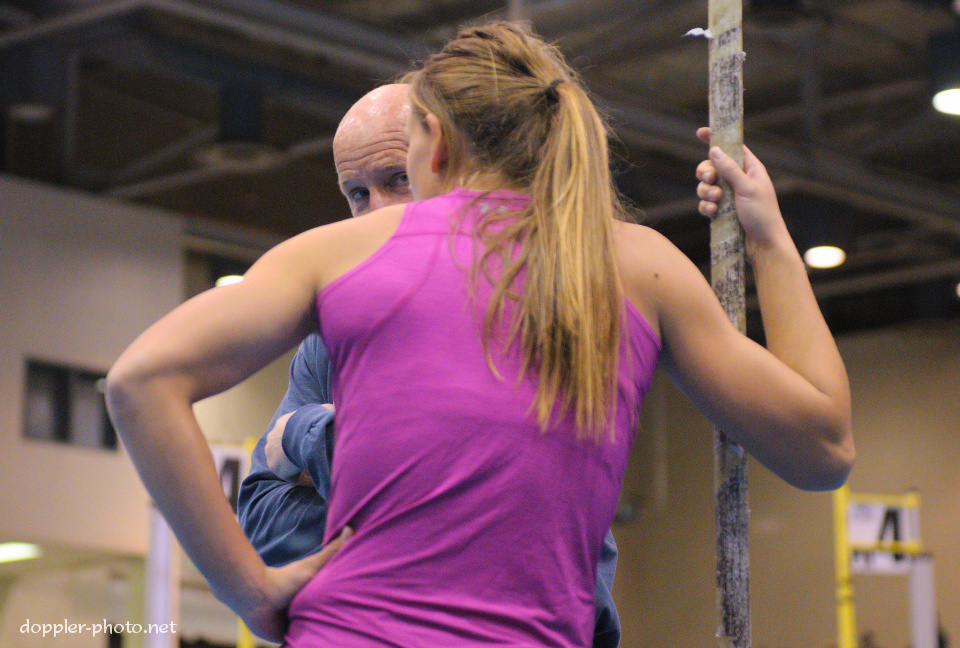 This past weekend I drove out to Reno, Nevada for my second ever National Pole Vault Summit.  I took pictures, as always, and I found it interesting to observe how the different coaches and athletes interacted.  Different coaches have different styles — some get in your face and block out everything else, others keep more distance and give the athlete a bit more independence.

One thing I especially like about pole vault (and about technique events in general) is that everyone is a coach — sometimes you'll get valuable tips from a training partner, or someone else's coach, or sometimes from people you don't even know.

Above, Katy Viuf talks with her coach during the competition.  She would go on to clear 4.32m for 3rd place.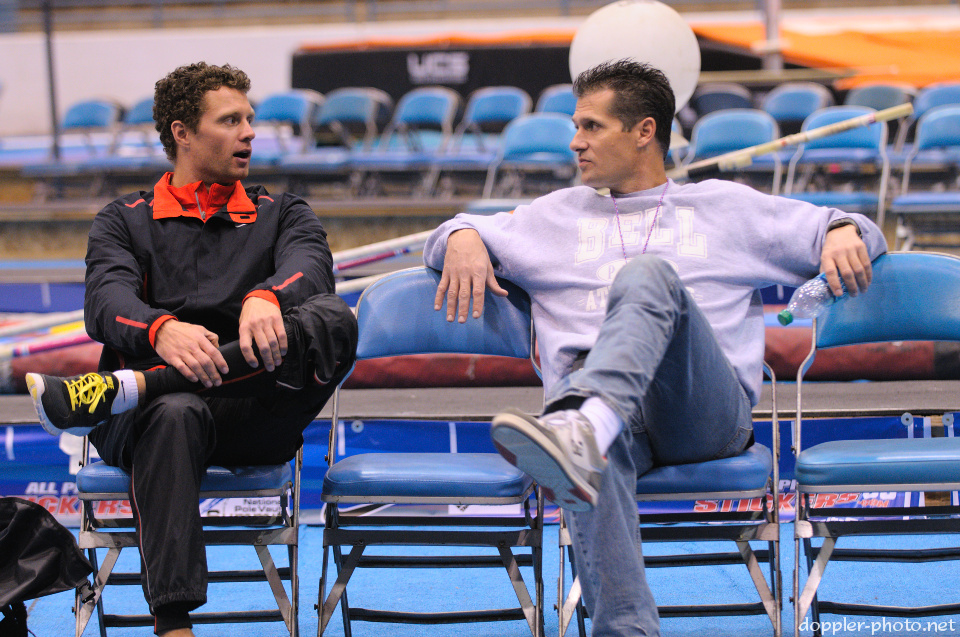 American record-holder Brad Walker (left; 6.04m) talks with former American record-holder Jeff Hartwig (right; 6.03m) before the start of the elite competition.  Hartwig coached Walker during the competition, which Walker won easily with a vault of 5.80m.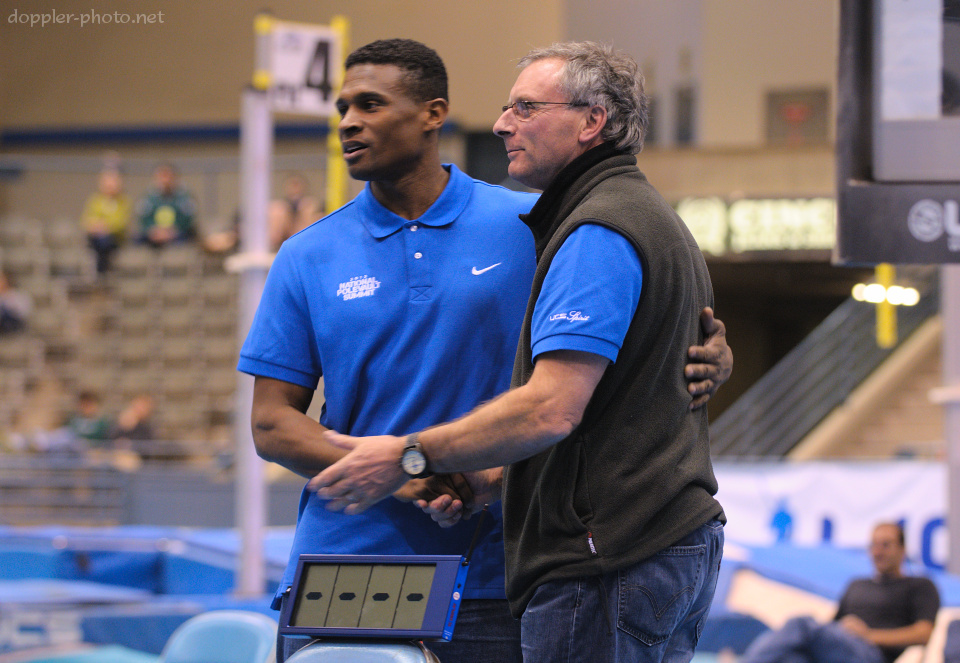 Lawrence "LoJo" Johnson (left), an Olympic silver-medalist, world champion, and former American record-holder at 5.98m, was inducted into the National Pole Vault hall of fame this year.  After receiving the induction trophy, Johnson mentioned that he plans to start competing again, and hopes to make another Olympic team.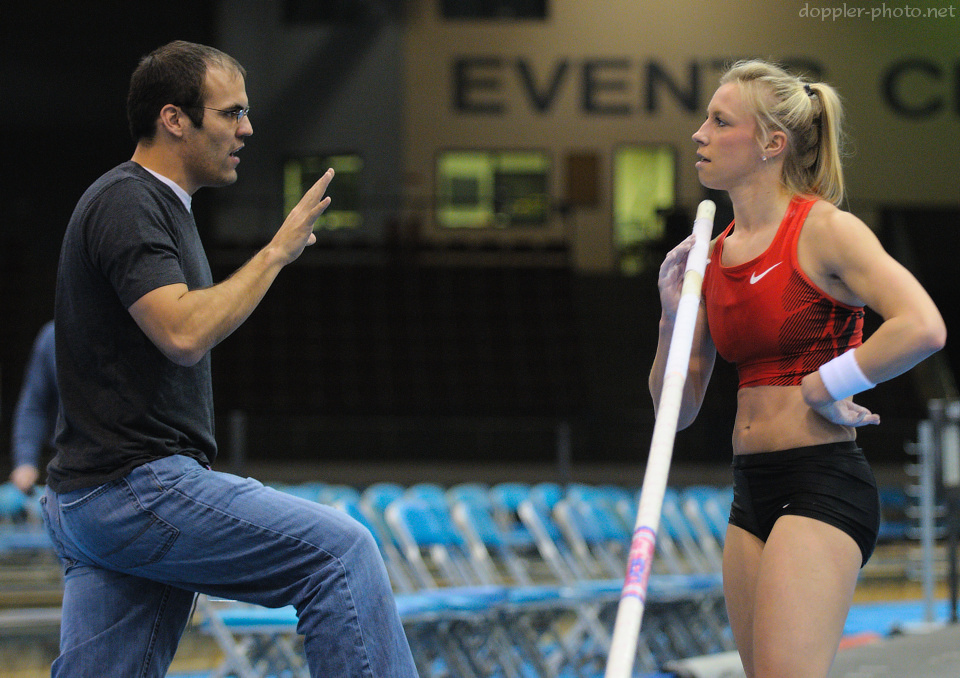 Mary Saxer, NH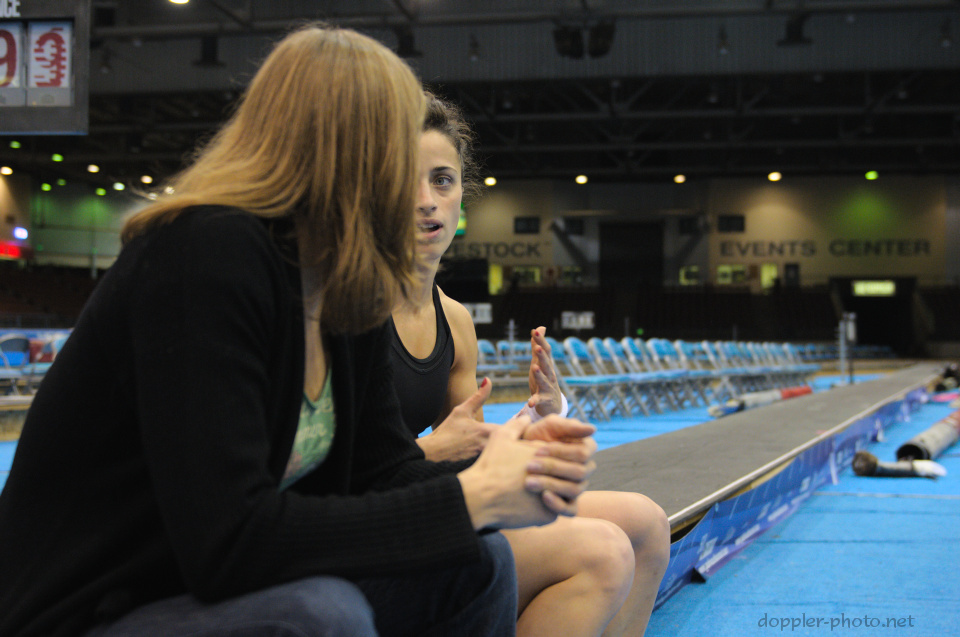 Vera Neuenswander, 4.17m, tie for 4th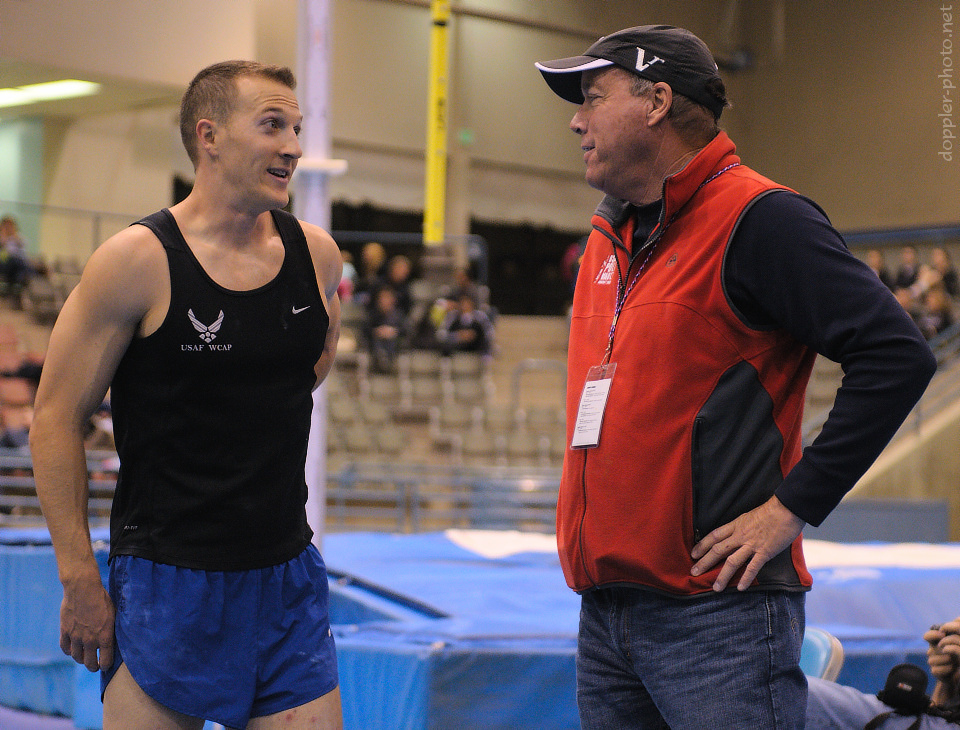 Nick Frawley, 5.22m, tie for 6th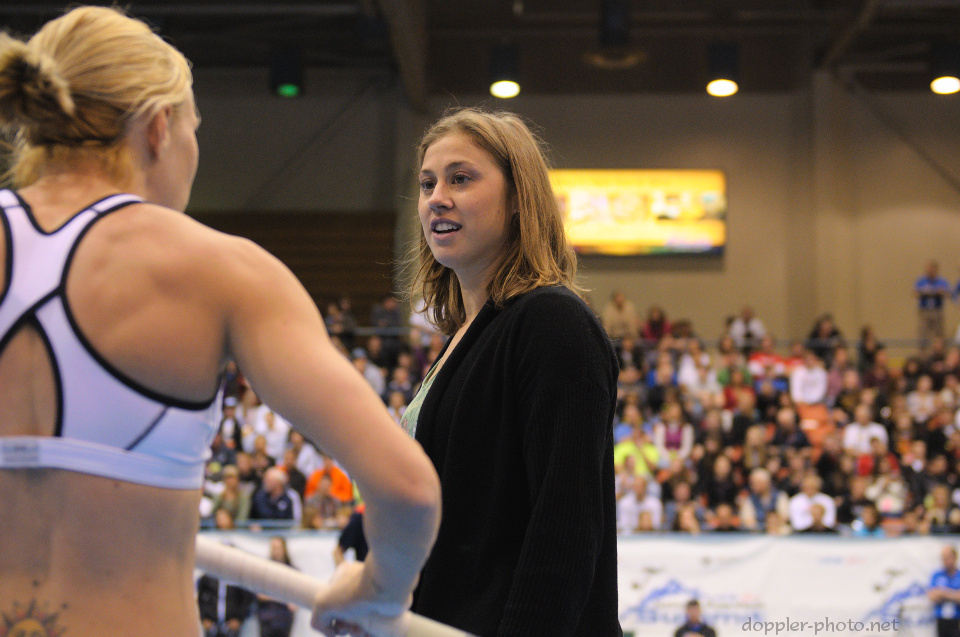 Becky Holliday, 4.42m, 1st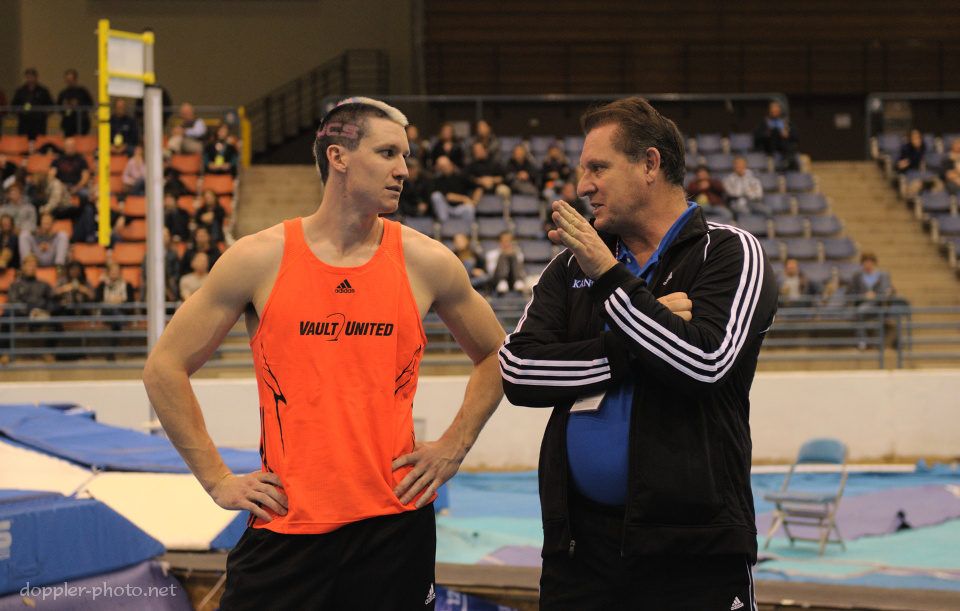 Jordan Scott, 5.37m, 3rd