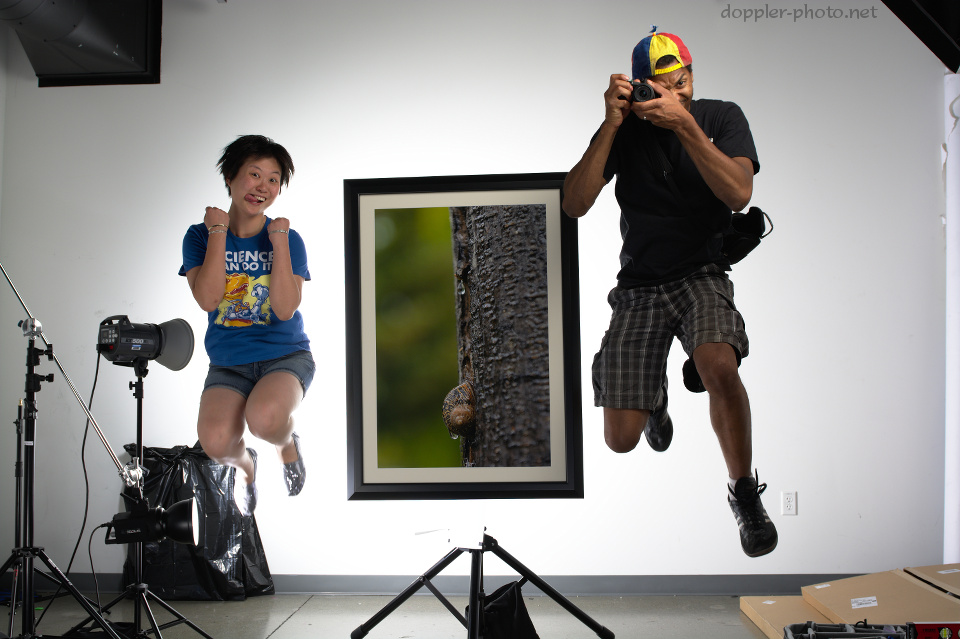 Yesterday, my Lovely assistant and I spent all day in the studio, working through the majority of the remaining images for my Photos of Prints project.  We finally finished the last one (the snail, 24"x36") at 11:00 in the evening, and that's when things started getting a little silly.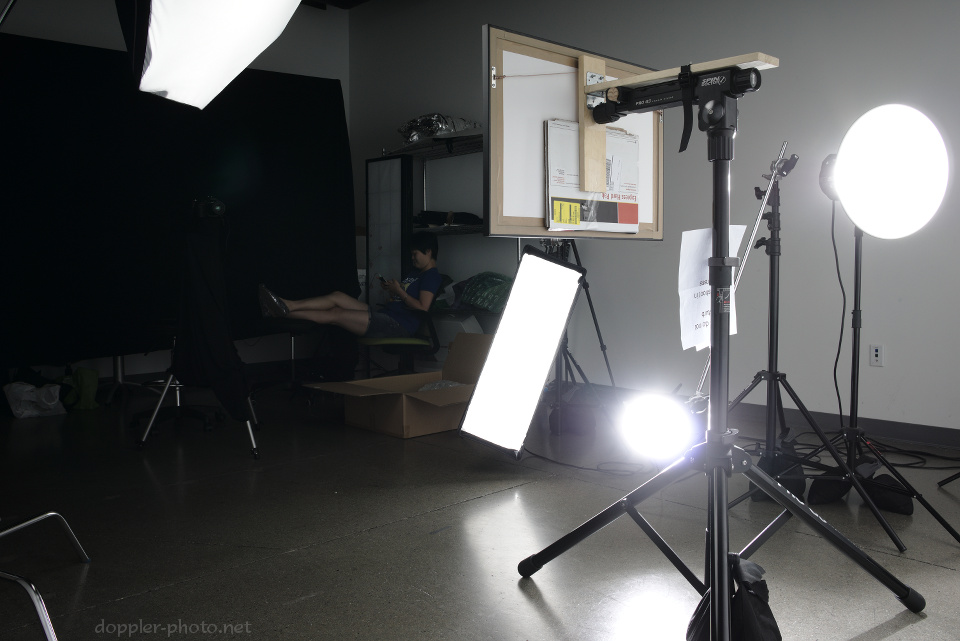 I was really happy with how things turned out.  I had only just finished the second version of the print hanging fixture that morning, and it worked fantastically.  Which is nice, because those framed 24"x36" prints are heavy.  We managed to get through 20 images — the 17 from my Music at Google exhibition, Mondrian Salt Flats, ENDIKA, and Keep Calm, Carry On (aka the snail :o).

Beyond that, I had an opportunity to use the amazing Coastal Optics UV-VIS-IR 60mm f/4 Apo Macro lens.  As mentioned in the prior post, I had noticed some color fringing and optical distortion that I wanted to try to fix.  Aligning things more carefully helped a lot with the keystoning, and the Coastal Optics did a number on the other problems.  This is probably the only opportunity I'll have to shoot with one, so I'm glad everything came together.  Thank you to the anonymous benefactor who let me borrow the lens.