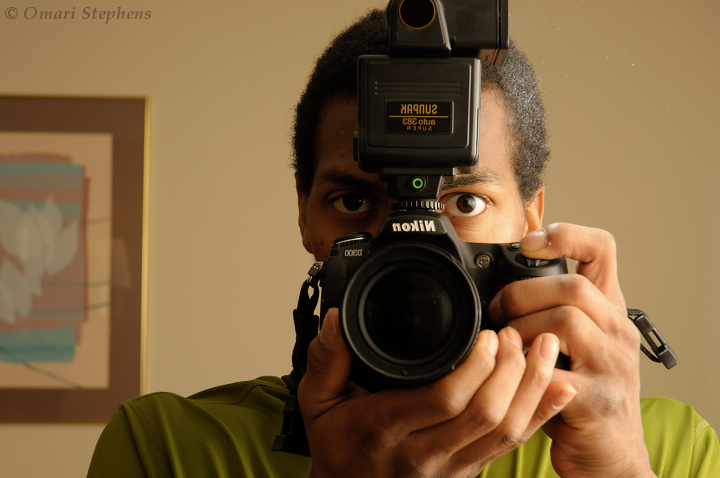 I take photos.  Sometimes with varying quantities of hair (1/200s, f/10.0, ISO400).  As a result I usually want things that will make taking photos easier.  Unfortunately, these things cost money, and since this is photography, these things can cost a lot of money.

So, one goal of mine is to make my photography pay for itself.  One way to do this is by licensing images through a site such as Photo Shelter.  I'll likely pursue this once I get close to the end of picking out photos for my portfolio.  That's a decent way off, however.

Another way to make money with photography is to sell prints.  At the start, it's foolish to try to beat the economy of scale of online print shops, provided that they can provide prints of sufficiently high quality.  And what better way to verify print quality than by getting a few prints done?

So, for now, I'm investigating MPix on the recommendation of Geoff Young of Crushed Red Pepper; primarily because he uses a workflow that's fairly similar to mine.

That said, the rest of this post will consist of anecdotes about a few photos I'm considering getting printed.  The twin goals of this experiment will be to see how MPix's print process deals with various types of photos that I take, and to get pretty prints that I can enjoy for myself.  Yay!

Now let's start things off with a bang.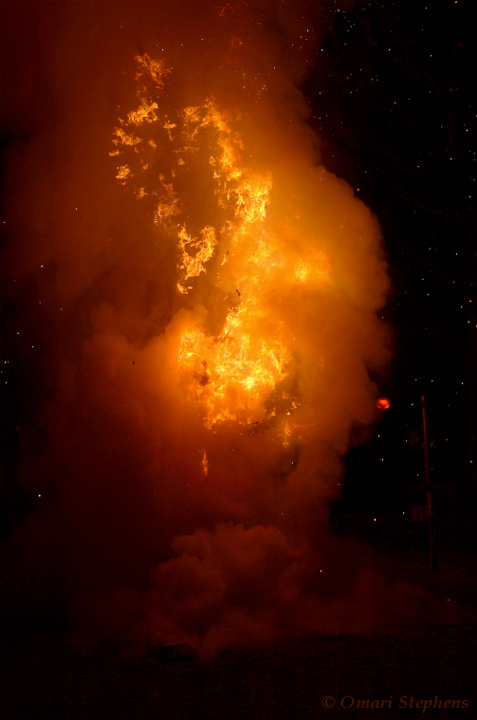 This was taken in the middle of the night, somewhere at MIT.  It was a lot of fun to watch, and it was considerably warmer and brighter than I expected.  Thanks to the magic of automatic exposure calculation and surprisingly good timing with the shutter release, I shot this at 1/800s at f/5.6 and ISO400.  And then we all scattered.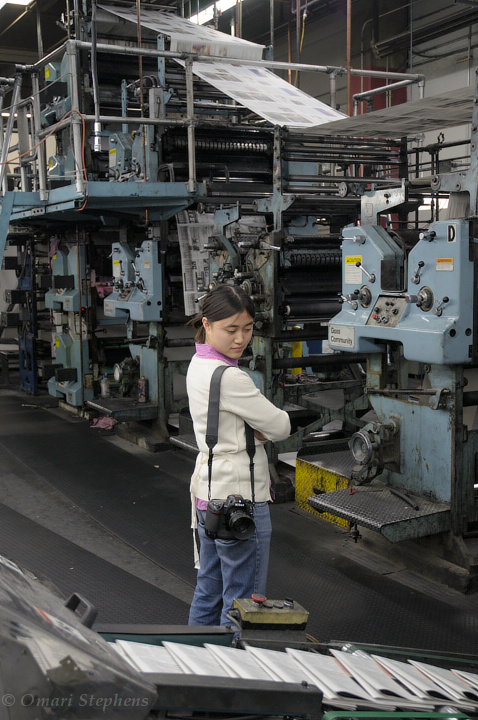 At the end of every volume, the staff of The Tech would generally take a trip to our publisher, Charles River Publishing, to see how they turned our PDF proofs into a physical newspaper.  We would typically head out around 4:00 am, watch CRP turn out our 8,000-issue run, and then have breakfast at a diner near Belmont.  As with most Tech outings, the photogs (including Yours, Truly) brought what cameras they could.  This was 1/100s at f/4.0 and ISO800.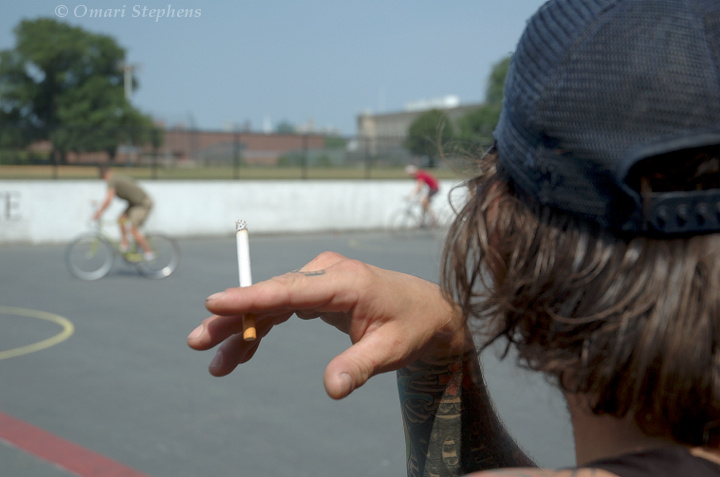 Bike polo is a lot of fun, both to watch and to play.  On this occasion, though, I was on the sidelines, watching a tournament amongst polo teams of 3.  To up the ante, a bunch of folks from New York had come down to Boston to hang out, to have fun, and as became readily apparent, to kick some butt.  This guy was a Boston polo regular.  1/1000s at f/5.6.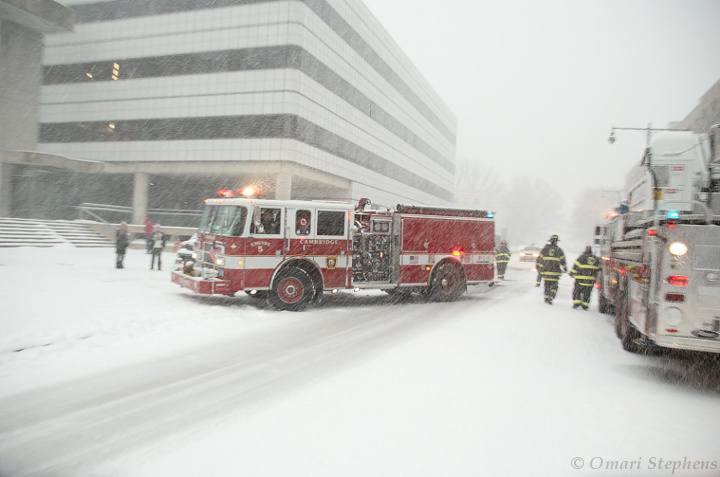 As I mentioned off-hand in my post from New York, I shot a lot of fire engines at MIT.  This is one such beast.  It was the middle of December, and I had been shooting snow-related traffic to potentially illustrate an inevitable snow-related story.

When I was done, I got back to the office, someone mentioned a fire alarm at the Media Lab, and I was off again.  For reasons of dexterity, I ended up doing most of the shooting with no gloves on — the photos turned out well, but my hands were totally numb by the end of it.  Anyway, 1/80s at f/3.5 and 18mm (27mm equiv.)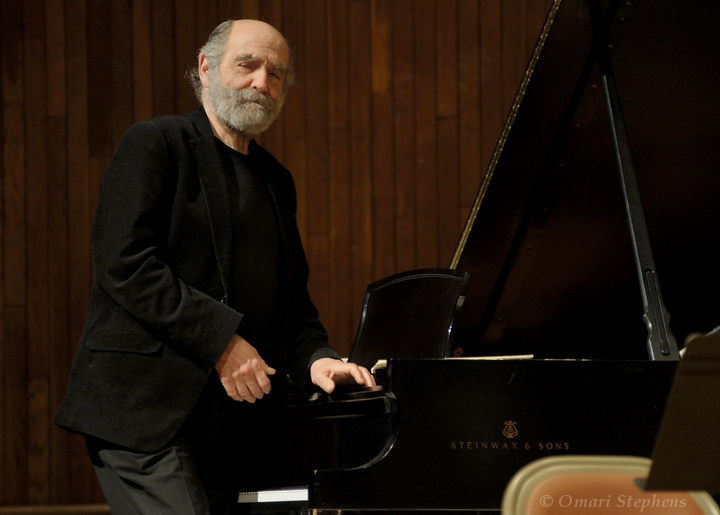 In addition to the fire engines, I shot a lot of concerts, and improved significantly at shooting them throughout my four years at MIT.  One of my favorite groups, both to shoot and to listen to, was the Festival Jazz Ensemble.

Late in the summer of 2007, Jazz great and FJE founder Herb Pomeroy passed away.  In his honor, the FJE sponsored a memorial concert, held on Saturday, May 10th, 2008, which featured the FJE, an alumni band, as well as performers from the area who had performed with Pomeroy.  Here, Jazz pianist Harvey Diamond stands after playing Ellington's "Don't You Know I Care?"  1/60s at f/2.8 and ISO500.

To conclude, an unattributed quote:
"Life isn't about waiting for the storm to pass, it's about learning how to dance in the rain."