After a week of scurrying around the northeast, I'm back home.  I spent the last two days in New York and New Jersey, and JFK airport was the springboard for my journey back home.  Here are two photos from the last leg of my trip.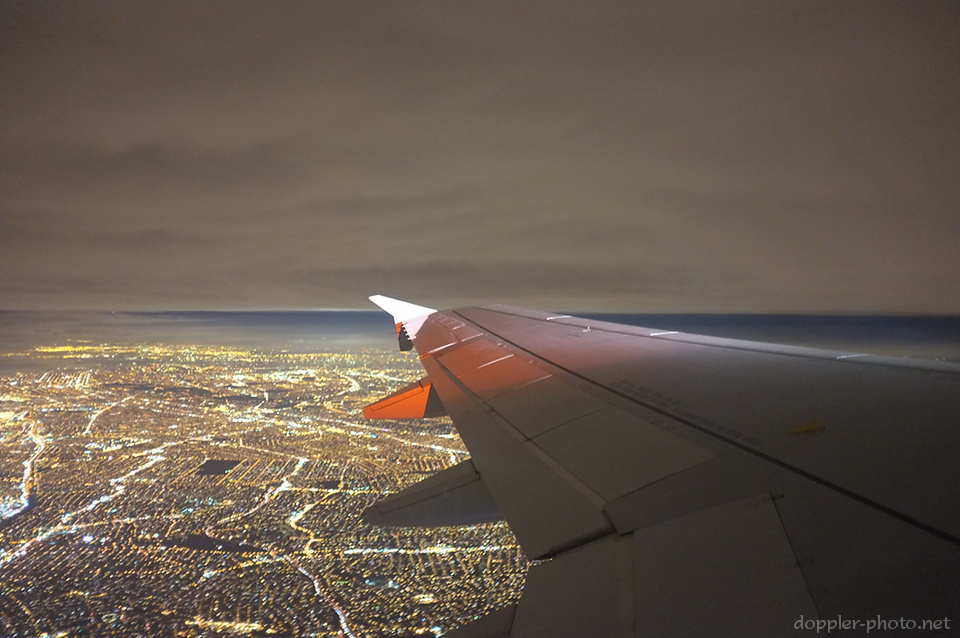 The sky was overcast as we rose above the city.  NYC was a bit brighter and a lot larger than most of the other cities we flew past on the way home.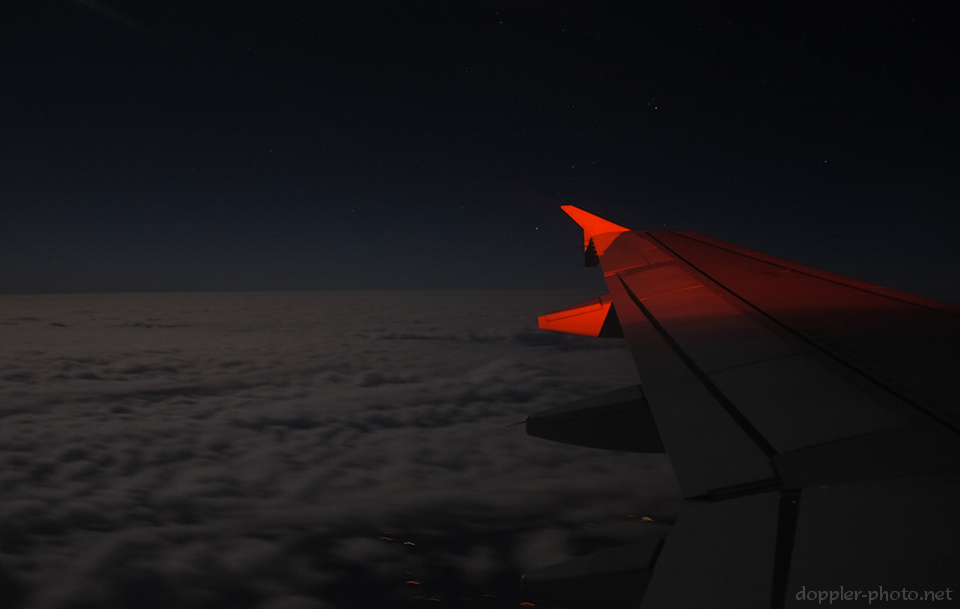 Later on during the flight, light from the the mostly-full moon reflected off the clouds as we passed over the midwest.