I'm taking part in the Google+ Photographer's Conference this week, and it started off with a series of photo walks yesterday.  I personally went with Scott Kelby at Golden Gate Park.  So here are a couple photos I shot at Golden Gate Park.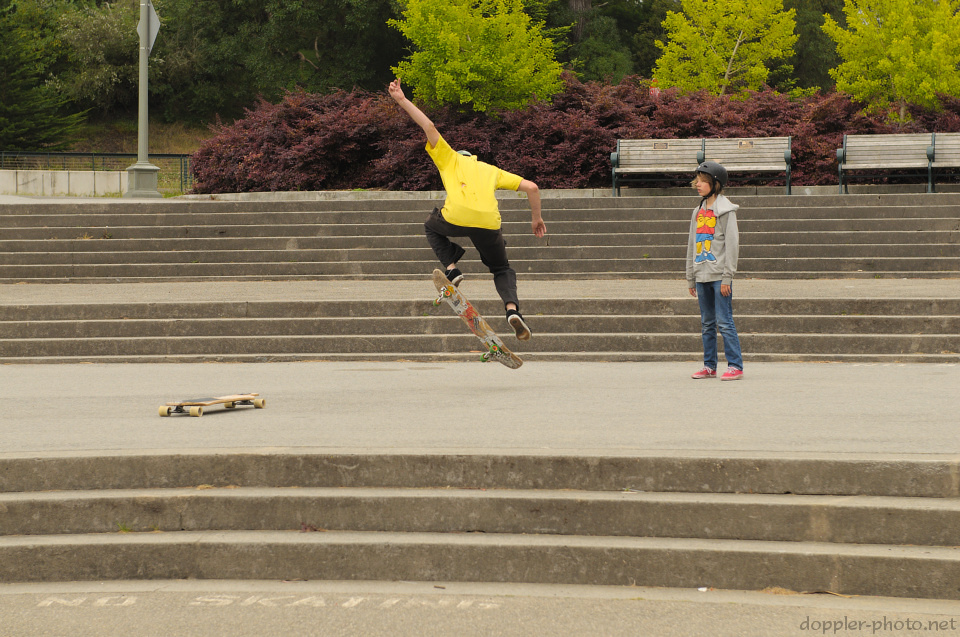 I really liked this.  The guy in midair now was working on teaching the younger skater how to do an Ollie.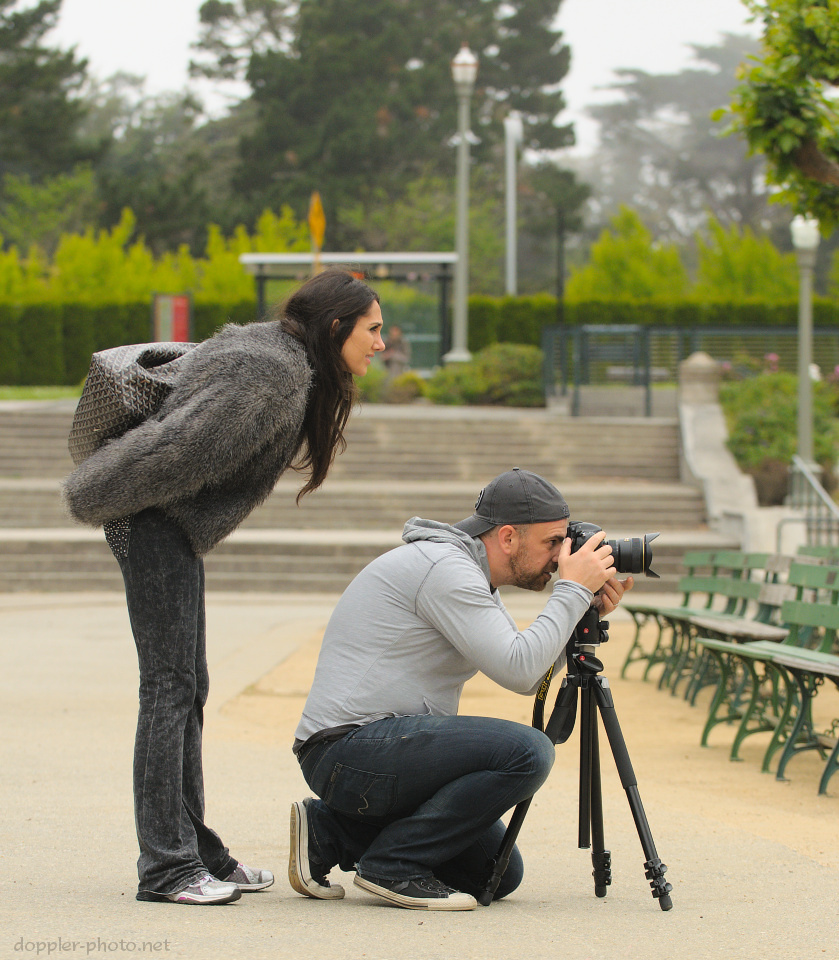 A husband and wife who were also on the photo walk consider a composition between a set of green benches near the Japanese Tea Garden.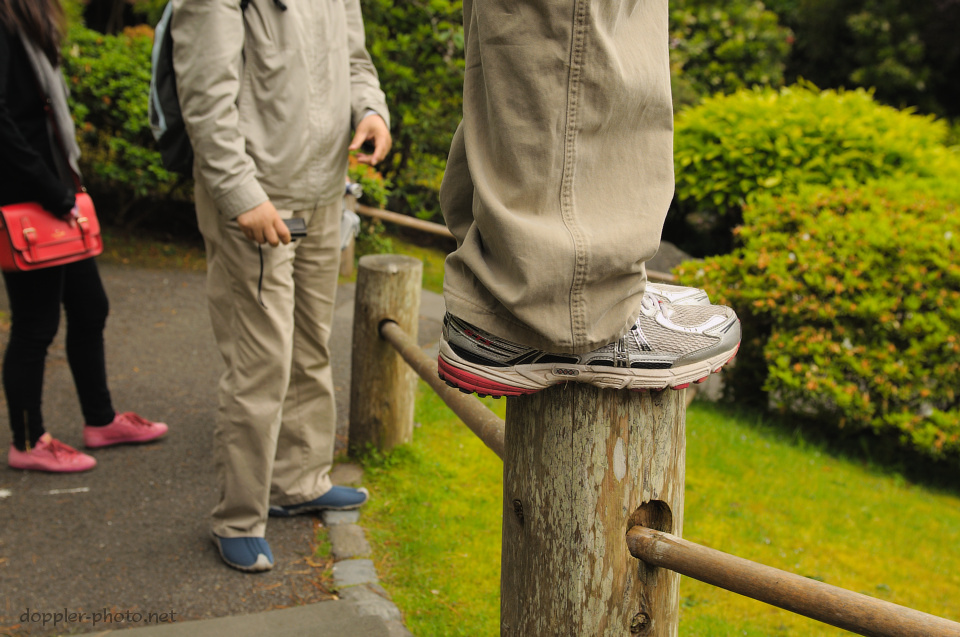 Then we went inside the Japanese Tea Garden.  Sometimes photographers need a little extra height.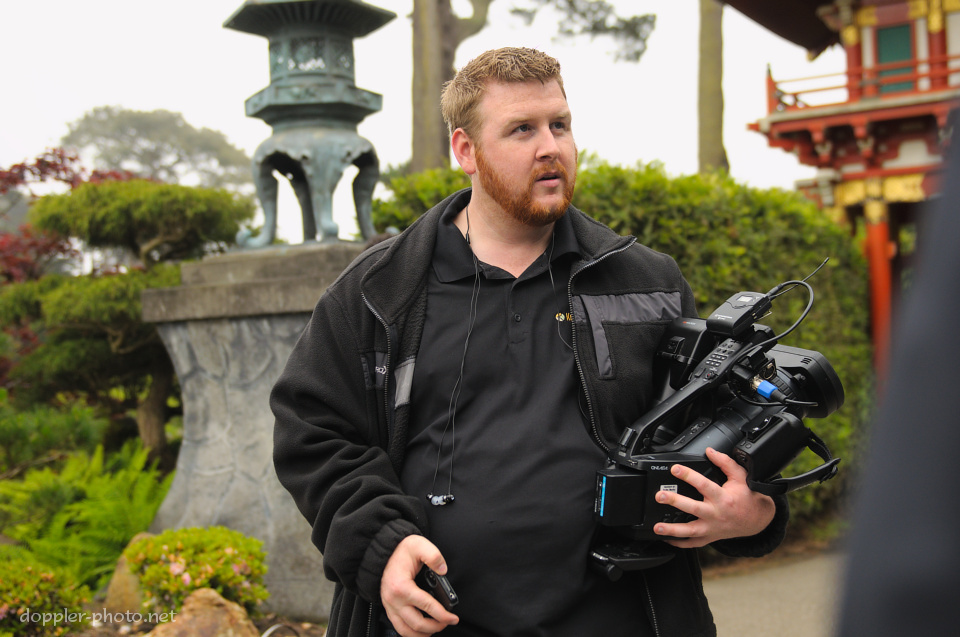 As we went around, Scott Kelby would periodically give a couple tips on shooting in the area, and Brandon, a Kelby Training videographer, would take some video.  A little later on, I took this no-look shot of Brandon and it happened to turn out pretty well.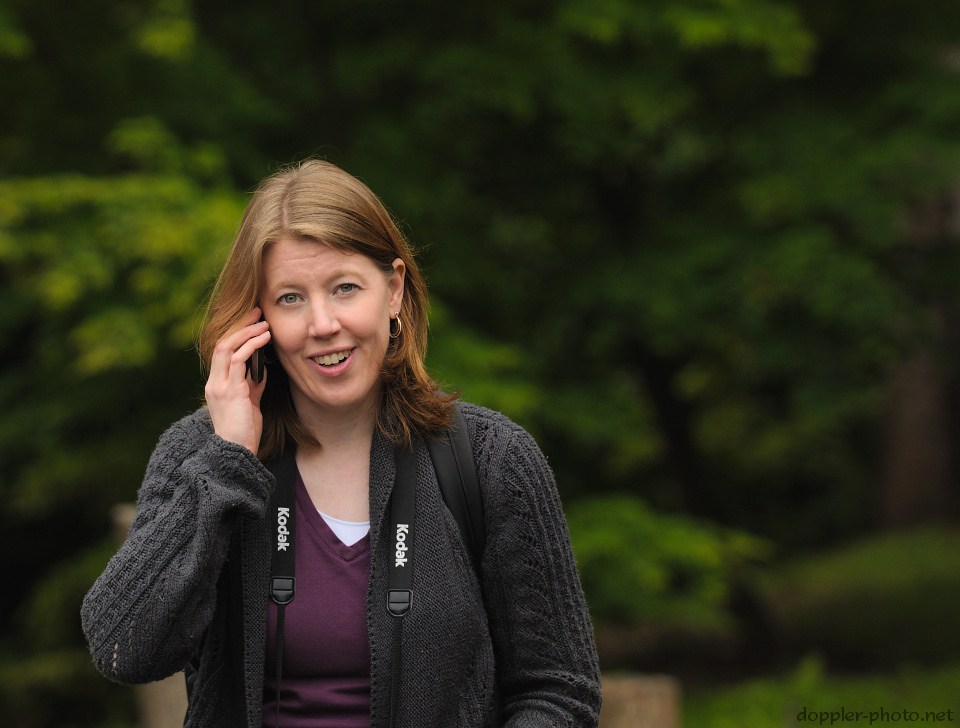 This is Heather, another photographer who went on the walk.