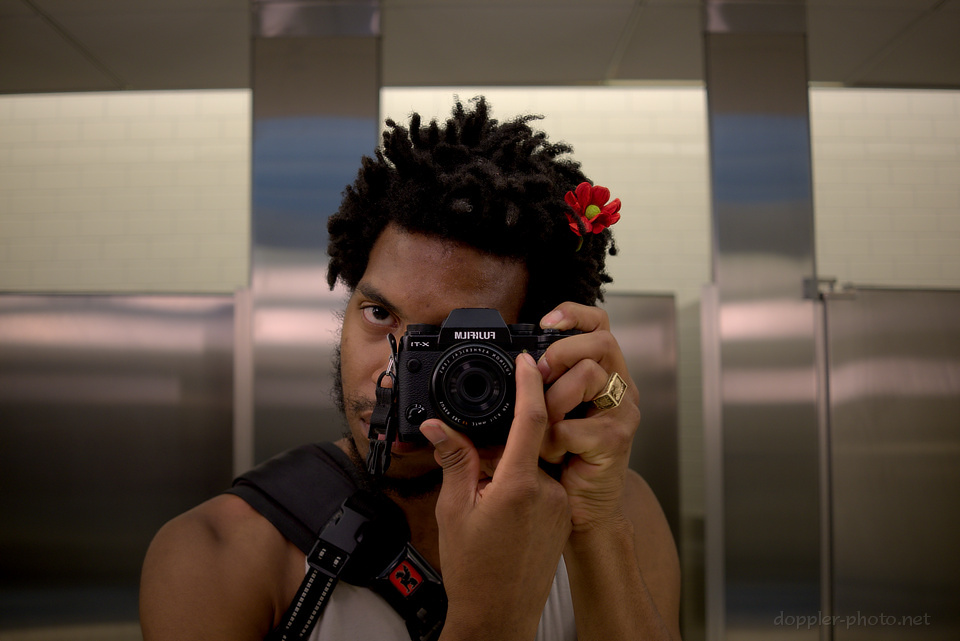 My X-T1 stays by my side in most situations, which means that it's accompanied me into a fair number of restrooms.  While the vast majority of those visits were unexceptional, there were a few sights and situations that caught my eye, and I pulled out my camera to capture them.
In the bathroom of a small Japanese restaurant in San Francisco, I encountered some sort of incense-producing device.  It would turn on and off at regular intervals.  I really liked how the stream of smoke was backlit by a lighted box which I found very reminiscent of a vintage radio.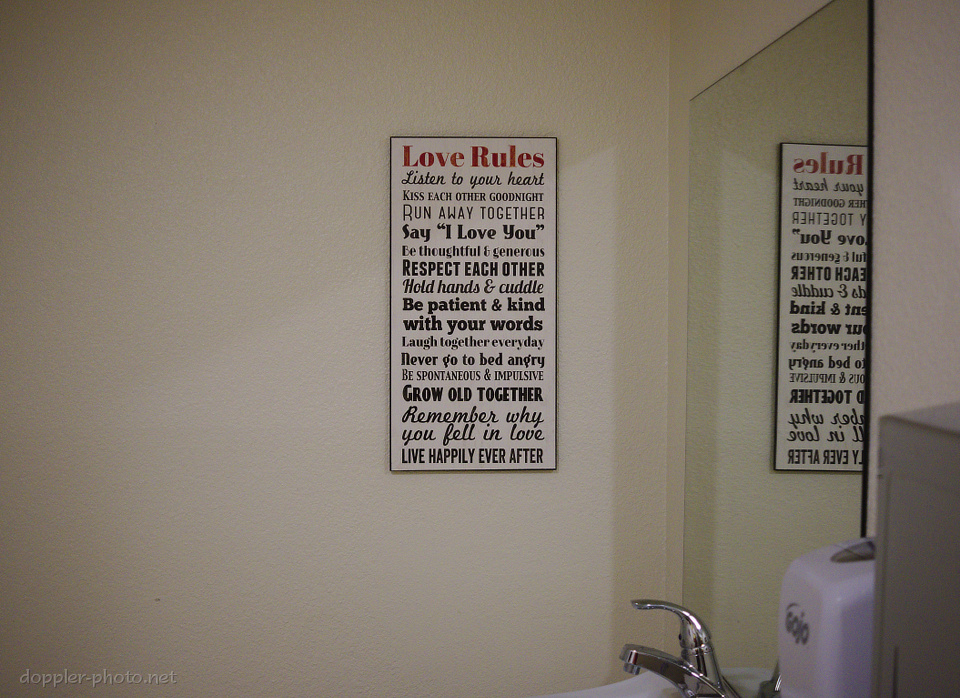 This was in a deli somewhere around the Nut Tree Parkway, during a road trip from the Bay Area to Reno, Nevada for this year's National Pole Vault Summit.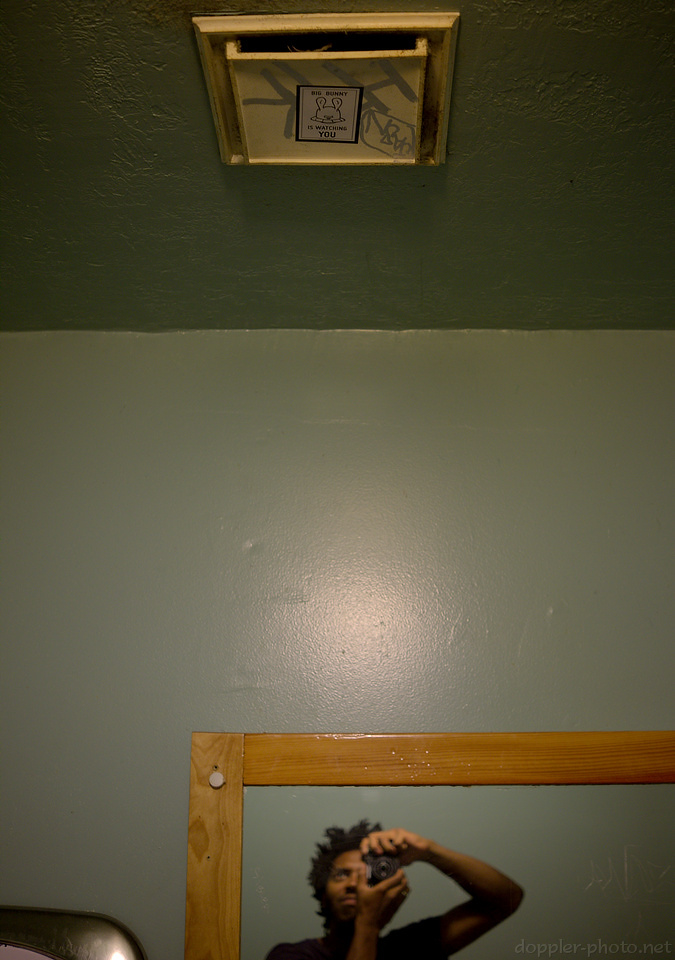 Another Japanese restaurant; this time in San Mateo, while I was visiting with my friend Karena.  Big Bunny is watching you.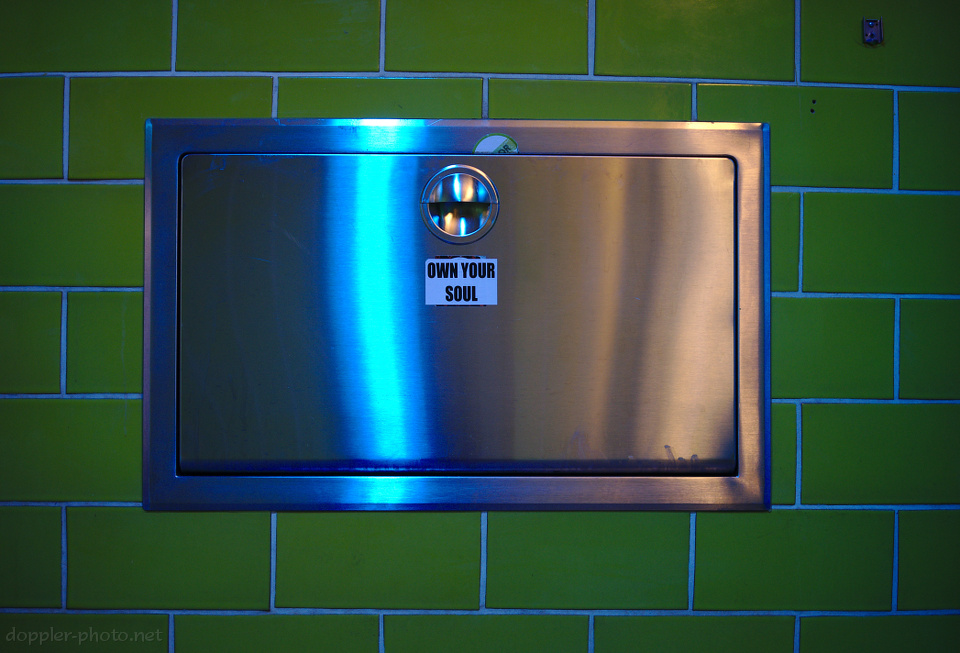 I'm not positive, but I believe this was the bathroom of a Whole Foods Market, somewhere in San Francisco.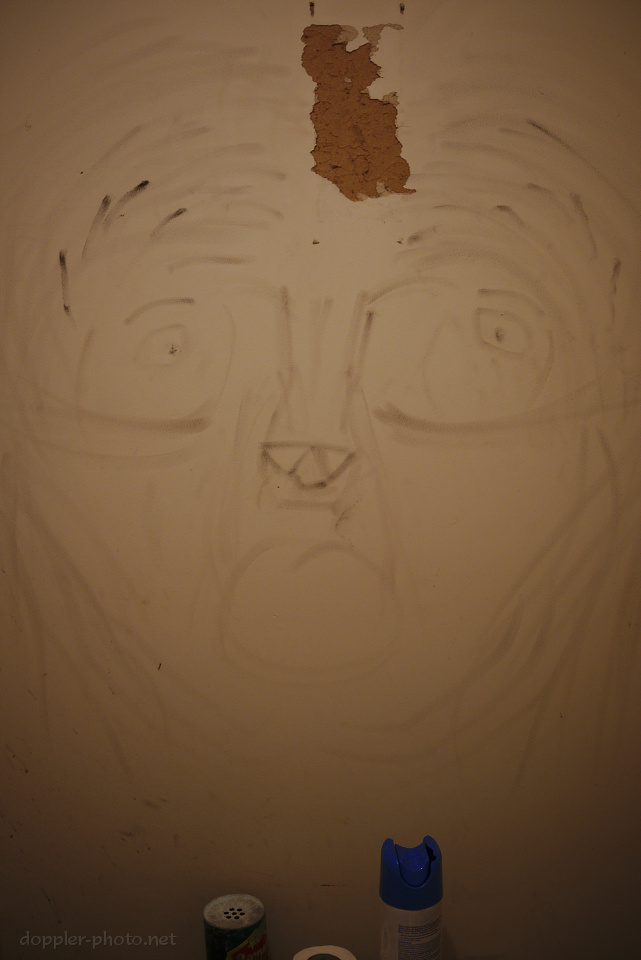 And finally, some wall art in the bathroom of my friend Matt's race shop.